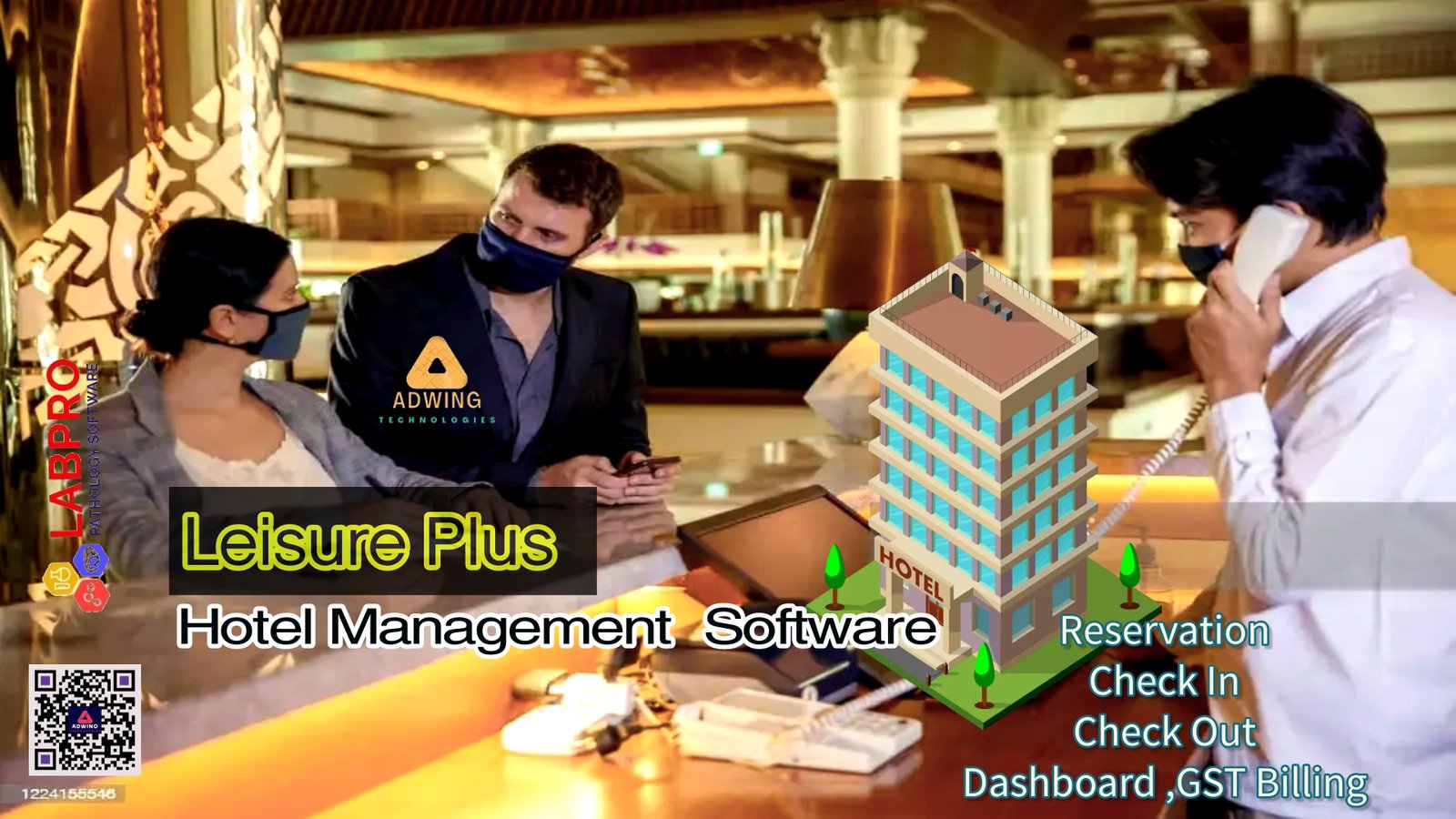 Hotel Management Software
Leisure Plus is an advanced Hotel & Restaurant  management software created with keep in mind which makes it a user-friendly software for anyone trying it for the first time Restaurant Industry 
WHY LEISURE PLUS HOTEL MANAGEMENT SOFTWARE ?
Hotel and restaurant management software can offer many benefits to businesses in the hospitality industry.
Some of the key benefits include better revenue management, quick administrative tasks, building relationships with guests, organized operations, boosting customer loyalty, successful server stations, faster service, and automatic payments. 
This software can also assist restaurants in capturing a digital audience and catering to their online orders or deliveries. 
Overall, hotel management software can offer more efficient and cost-effective ways to take care of many tasks and operations
Reservation & Room Management
Hotel management software is important for several reasons. It can improve workflow, monitor internal processes, provide high-quality services, store important details about guests in one place, save time on administrative tasks, develop strong relationships with guests, increase online visibility, implement an effective revenue management system, and manage distribution functions1. It can also help increase bookings. An efficient hotel software can deliver on the promise of a great guest experience while also helping keep guests safe. It can help make efficient bookings through web booking engines and channel managers, provide contactless service, and manage operations, bookings, distribution channels, and guests. Would you like more information on this topic?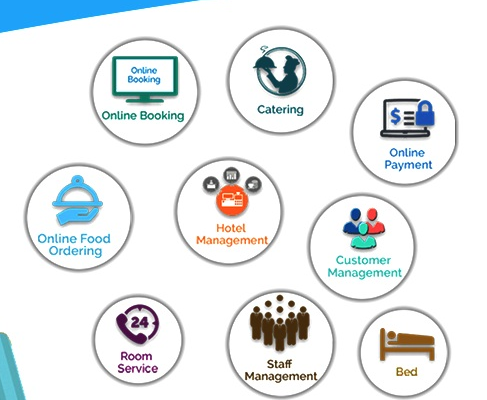 A Kitchen Order Token (KOT) is a document used in restaurants and hotels to simplify the order taking and delivery processes. It provides a totally centralized kitchen order taking and management system . When a customer selects food items, a KOT is printed at the chef's location in the kitchen with the details of the chairs, table number or location of the customer.
The food is then prepared and served to the satisfaction of the customer . There are several benefits to using an automated Kitchen Order Token (KOT) system in restaurants. It streamlines the order process by accepting food orders from different ordering platforms directly on one POS system, generating a KOT immediately in the kitchen.
Restaurant management is the process of running a restaurant or a similar business. It involves managing various aspects of the business, such as staff, finances, marketing, operations, inventory, and customer service. 
KOT Management
Food Bill
Table Services 
Waiter 
POS Bill
GST Wise Rate 
Food Menu and Rate Setting 
Catering Management 
Online Food Ordering 
Room Service
Room Reservation
Check in Check Out 
Dirty Room Management
Account Management
Employee Salary Account
Vendor management
Messaging
SMS Integration
Night Audit report
Police Station Report
Notifications
User Security
Dashboard Setup
Attractive Bill Format 
Online Facility
Power Ful Inventory Control
Admin/Operator Login
Our Specialties
We do provide Software for  all sectors
Business & Service Sector 
Education & Training Industry
Health & Pharma Industry
Hotel & Hospitality industry