Educational ERP
for Schools,
Colleges & Coaching 
Best School & College ERP Software to manage your campus, admin & academic tasks digitally.
Consult with Our Software Expert
What All Can You Manage
with School & College ERP Software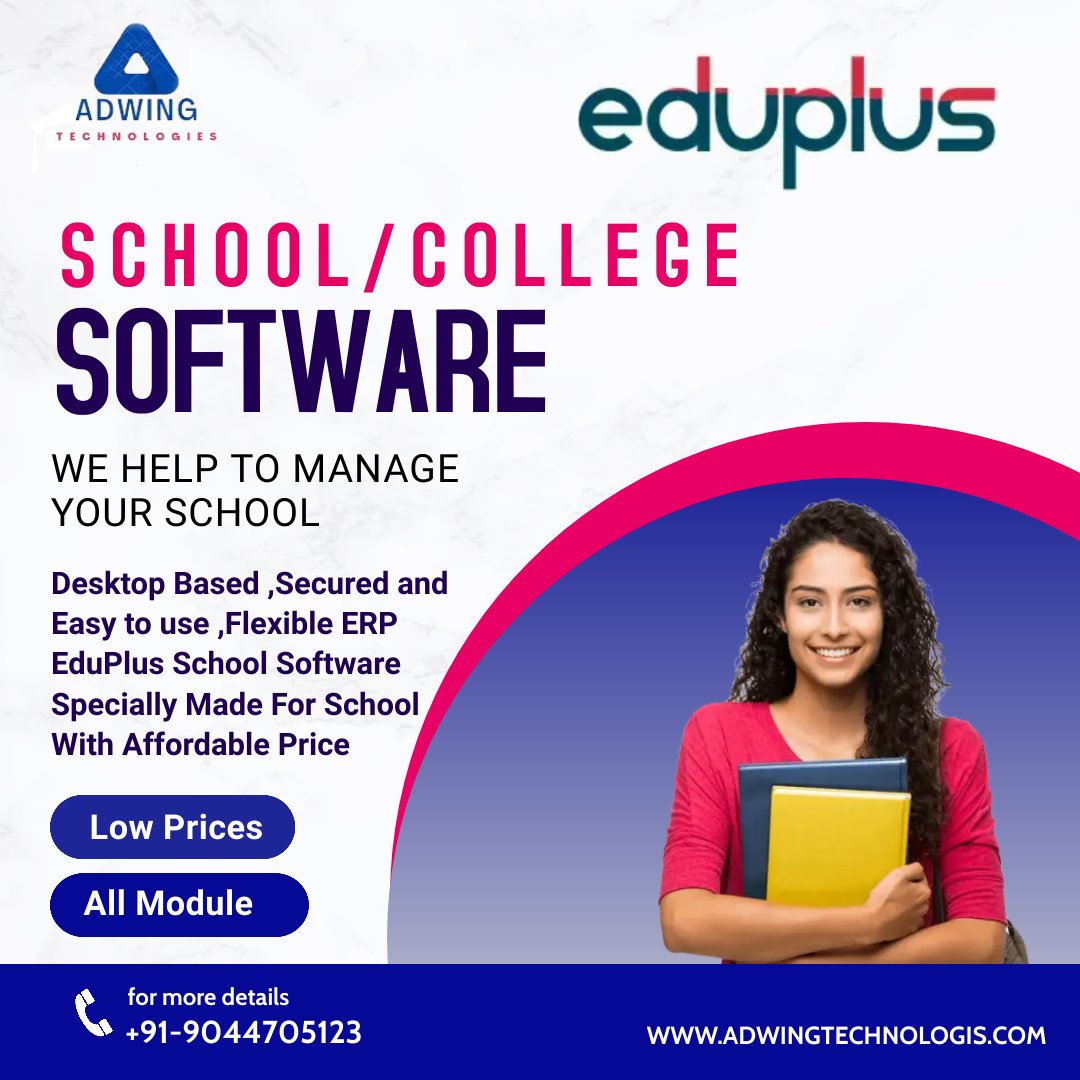 Choose ,Compare & Buy Best School & College Software
                 Choose Us
Customized Software Modules
You can get customized school ERP software with required modules
Free Expert Consultation
Product experts will help find the right school management solution for your institute.
Affordable, Free Demo
You will get free online demo of any software you choose.
Satisfaction Guaranteed!
Great Words from School Management System Users

The Kind of Software Services Provided by Adwing are Awsome ,Very Supportive staffa nd Solutions @ Lowest Cost

Simple ,Flexible,and Affordable ,Easy to use Application Software & Frequent Remote Support by Company

Adwing Technologies provided Very Simple and Affordable Application for Managing School Fees ,very easuy to manage .