Medical Software for Retail and Wholesale Pharmacy management
Medical Software Lets Manage your Entire Medical and Pharma Business on One System . By Using this Software One can Manage Batch ,Expiry and Inventory On Simple Way . Manage your Stock Breakage , Batch and Schedule Drug Etc in Simple Way .
Pharma Software Will Help you to Manage Item Wise GST Invoices ,Retail Sale ,POS Sale ,Cash Book ,Party Wise Ledger ,Stock and Many More With All Updated GST Reports in Downloadable Format in Any Way like Excel and PDF.
medical software for distributor & retailers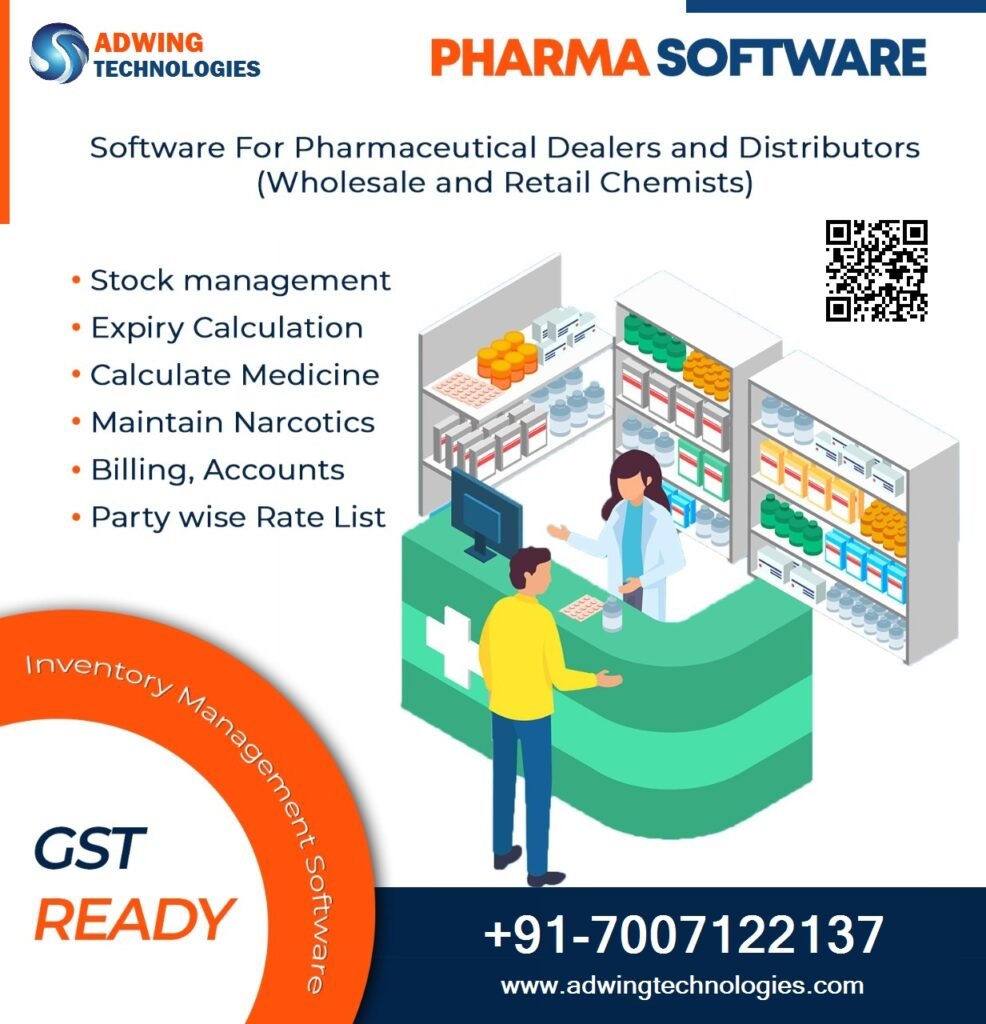 Step into the
World of Pharmacy !
Medical and Pharma Software
for Retail and Wholesale
 Medical
 Stores to manage inventory,Stock , Medicine Expiry & Financial Invoices with GST Report.