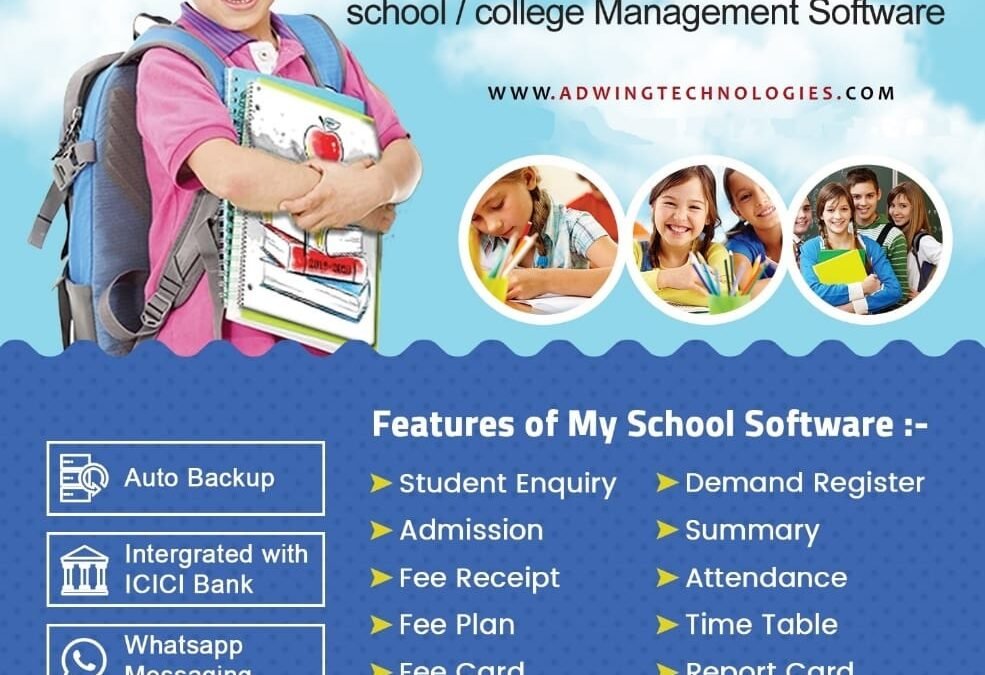 Most preferred School Application Software in india .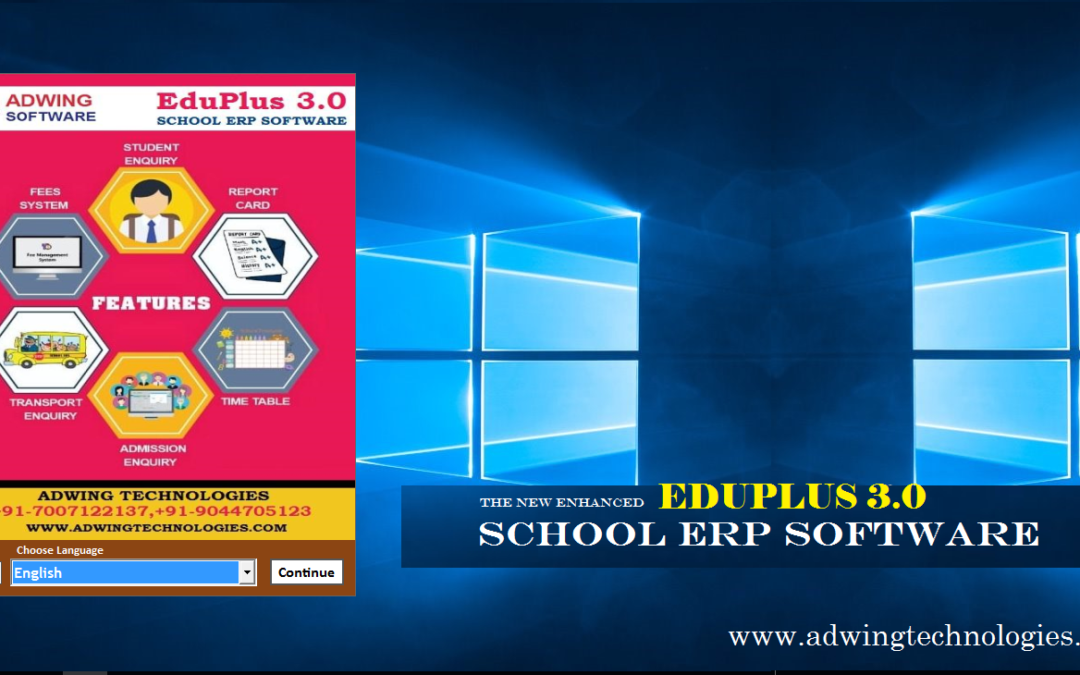 Best Desktop Application for Managing School Operations , Daily Update ,Accounting and Student Fees management with Reports .
Software for Schools with Inquiry, Admission, Fee Management, Library, Attendance, Time Table, Transport management ,Certificates, ID Card, Reminder Letters, Demand Register, SMS, Birthday, Stock, Financial Accounting & Now Mobile Apps more..
Features:
Admission Process with Photo
Fee Management
Library Manager
Transport Management Route wise
Students Attendance with SMS Feature
Time Table Management
TC/CC Certificates
Student ID Card Maker
Auto Reminder Letters for fees dues
Demand Register, SMS, Birthday, Stock,
Event ,Gallery Management
RFID
Pre Designed Admission ,Inquiry Form
Examination System Management With Video Training
School Management Software ,Best Desktop Application School Software
Best School management software my School a Compressive software that allow School to manage Entire Day to day operations .
SOME FEATURES INCLUDE OUR SOFTWARE
Software Available with Latest Updates , Fees Management,Library Management,Stock and Student Attendance Management,Family wise fees Receipt,Customized Fees Receipt,Demand Register, SMS and E mail,Home work ,Exam and Certificate ,Library and Transport Management,Circular ,Event gallery,GPS Vehicle Tracking Now With Mobile Apps with Online Classes Support  .
Software is a Comprehensive With Features Of Admission ,Fees ,Transport ,Library ,Accounting ,Examination and Certificate Management ….